Eric Clapton - "Classical gas" Guitar tab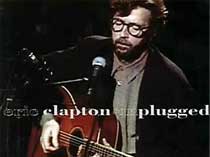 This is a fine instrumental tune written and recorded by Mason Williams. We list this song as Eric Clapton Classic gas guitar tabs but Clapton has never recorded this song. The reason for this misconception might be that Eric played much of the music for the movie "The story of us". Classical Gas is on the soundtrack album as well but it is the original solo guitar version by Williams.
It is still a good song and one of the most popular tunes here at GuitarTabsExplorer.com. In 1969 it won the three Grammy awards, including one for the best instrumental that year. Although it is not by Eric Clapton, these Classical gas guitar tabs are still fun to learn and play.
INTRO:
 3/4  ,   .   .     ,   .   .     ,   .   .     ,   .   .
||----------------|-------------|-------------|-------------|
||-T--1-------1---|---0---------|---0---------|-------------|
||-A------2-------|--0----------|--0--2---0---|---2---------|
||-B--------------|-------------|-------------|--2----------|
||----0-----------|-------------|-------------|-0-----------|
||----------------|-3---------2-|-0-----------|-------------|


  ,    .   .     ,   .   .     ,    .    .      ,   .   .
|--------------|-------------|----------------|-------------|
|---0h1----0h1-|---0---------|---0----------0-|-------------|
|--2---2-------|--0----------|--0---2--0-0h2--|---2---------|
|--------------|-------------|----------------|--2----------|
|-0------------|-------------|----------------|-0-----------|
|--------------|-3---------2-|-0--------------|-------------|


  ,     .     .    4/4 ,   .   ,   .      ,   .   ,  . 0'20"
|-------------------|--0----------------|-----------------||
|-----------------3-|--------3-1---3----|---1-0-----------||
|-----0-----0---0---|------0---2--------|-----------------||
|---0-----0---------|-------------------|-2---------------||
|-------0-----2-----|--3----------------|-----------------||
|-3-----------------|-------------------|-----------------||


PART A:
    ,     .   ,   .     ,   .   ,   .     ,   .   ,   .
||--------------------|-----------------|-----------------|
||--0h1p0-1-----1---0-|-----------------|-0---------0-----|
||*---------2---------|-----0-----0-----|---2-0-2-------2-|
||*---------------2---|---0-----0-----0-|-----------------|
||--0---------0-------|-----------------|-----------------|
||--------------------|-3-----2-----0---|-0-------0---0---|


 1,2,3.------------. 4.---------------
  ,   .   ,   .       ,   .   ,   .     ,   .   ,   .
|------------------||-----------------|-----------------|
|------------------||-------0-----0-1-|-----1-----3-----|
|-----2-----2-----*||-----2-----0-----|---2-----0-----0-|
|---2-----2-----2-*||---2-------------|-----------------|
|-0-----0-----0----||-0---------------|-0-----2-----2---|
|------------------||---------3-------|-----------------|


6/4,  .   ,  .  ,   .  4/4,   .   ,   .     ,   .   ,   .
|--0--------------------|-----------------|-----------------|
|-------3-1--3----1p0---|-----------------|-------0-----0-1-|
|-----0---2---------0---|-2-----0-2-2---0-|-2---2-----0-----|
|---------------2-------|---------2-------|---2-------------|
|--3--------------------|-----------------|-0---------------|
|-----------------------|-1-------0-------|---------3-------|


  ,   .   ,   .  3/4 ,   .   .     ,   .   .     ,   .    . 0'54"
|-----------------|--0-----1-----|-2-----3-----|-4---5p0--7----||
|-----1-----3-----|----1-----1---|---1-----0---|---0----0---0--||
|---2-----0-----0-|------0-----2-|-----2-----0-|---------------||
|-----------------|--------------|-0-----------|---------------||
|-0-----2-----2---|--3-----------|-------------|---------------||
|-----------------|--------1-----|-------3-----|-0-------------||


PART B:
4/4 ,   .   ,   .     ,   .   ,   .     ,   .   ,   .
||--8-7-------------|---------5-------|-8-7-------------|
||-----10-8--10---7-|--10-7-----5-----|----10-8--10---7-|
||--------9---9---7-|-----7-----5-----|-----------9---7-|
||------------------|-0-----0---------|-----------------|
||--0-------0---0---|-------------0---|-0-------0---0---|
||------------------|-----------------|-----------------|


  ,   .   ,    .     ,   .   ,   .     ,   .    ,   .
|-------5----------|-8-7-------------|-----8----------3-|
|---8-----7------0-|----10-8--10---7-|----10-10-8-----3-|
|---9-----7----0---|-------9---9---7-|----------9-------|
|-0---0-----0h2----|-----------------|-0-0--------0-----|
|------------------|-0-------0---0---|------------------|
|------------------|-----------------|------------------|


5/4,   .   ,   .   .   6/4,   .   ,   .   ,   .
|------------1----------|---0-----0-----0-----0---|
|------5-----1-----3----|---3-----3-----3-----3---|
|------5-----2-----3----|---2-----2-----2-----2---|
|------5-0---------3-0--|-------------------------|
|----5-----------1------|-0-----0-----0-----0-----|
|--3-------1---1--------|-------------------------|


4/4,   .   ,   .     ,   .   ,   . 1'10"
|----------------0-|------------------||
|------------3-----|---3---------3p0--||
|--------2---------|-------2---2------||
|----3-------------|---------3--------||
|--0---------------|------------------||
|------------------|------------------||


PART C:
   ,     .   ,   .     ,   .   ,   .     ,     .   ,   .
||-------------------|-----------------|-------------------|
||-0h1p0-1---------3-|-----1-----0-----|-0h1p0-1---------0-|
||---------2-----2---|-----------------|---------2-----2---|
||-------------2-----|---2-----2-----2-|-------------2-----|
||-0---------0-------|-0-----0-----0---|-0---------0-------|
||-------------------|-----------------|-------------------|


  ,   .   ,   .     ,     .   ,   .     ,   .   ,   .
|-----------------|-------------------|-----------------|
|-----------------|-0h1p0-1---------0-|-----1-----3-----|
|-----2-----0-----|---------2-----2---|-----------------|
|---2-----2-----2-|-------------2-----|---2-----2-----2-|
|-0-----0-----0---|-0---------0-------|-0-----0-----0---|
|-----------------|-------------------|-----------------|


  ,   .   ,   .     ,   .   ,   . 1'22"
|-----------------|------------------||
|-5---5-3---3-1---|-1-0---0---0-1-0--||
|---5-----4-----2-|-----0---2--------||
|-----------------|------------------||
|-0-----0-----0---|---0-----0--------||
|-----------------|------------------||


PART D:
   ,   .   ,   .     ,   .   ,   .     ,   .   ,   .
||-0---0-----------|---------1p0-----|-0---0-----------|
||---3---1-----1-0-|-----3-------3---|---3---1-----1-0-|
||-----------0-----|---0---0-------0-|-----------2-----|
||-----------------|-----------------|-----------------|
||-3-------3-------|-2---2---2-------|-0-------0-------|
||-----------------|-----------------|-----------------|


  ,   .   ,   .     ,   .   ,   .     ,   .   ,   .
|---------1p0-----|-0---0-----------|---------1p0-----|
|-----3-------3---|---3---1-----1-0-|-----3-------3---|
|---0---0-------0-|-----------0-----|---0---0-------0-|
|-----------------|-----------------|-----------------|
|-----------------|-3-------3-------|-2---2---2-------|
|-3---3---3-------|-----------------|-----------------|


  ,   .   ,   .     ,   .   ,   .     ,   .   ,   .
|-0---0-----------|-----------------|-----------------|
|---3---1-----1-0-|-----------------|-0---------0-----|
|-----------2-----|-----0-----0-----|---2-0-2---0---0-|
|-----------------|---0-----0-----0-|-----------------|
|-0-------0-------|-----------------|-----------------|
|-----------------|-3-----2-----0---|-0-------0---0---|


  ,   .   ,   .     ,   .   ,   .  3/4,     .     .  1'38"
|-----------------|-0---1---2---3---|-4-----5p0---7-----||
|-----0---1---3---|---------------0-|----0-----0-----0--||
|-2-----0---0---0-|---0---2---2-----|-------------------||
|---2-------------|---------0-------|-------------------||
|-0-------0---2---|-3---------------|-------------------||
|-----3-----------|-----1-------3---|-0-----0-----0-----||


PART B2:
4/4 ,   .   ,   .     ,   .   ,   .     ,   .   ,   .
||--8-7-------------|---------5-------|-8-7-------------|
||-----10-8--10---7-|--10-7-----5-----|----10-8--10---7-|
||--------9---9---7-|-----7-----5-----|-----------9---7-|
||------------------|-0-----0---------|-----------------|
||--0-------0---0---|-------------0---|-0-------0---0---|
||------------------|-----------------|-----------------|


  ,   .   ,    .     ,   .   ,   .     ,   .    ,   .
|-------5----------|-8-7-------------|-----8----------3-|
|---8-----7------0-|----10-8--10---7-|----10-10-8-----3-|
|---9-----7----0---|-------9---9---7-|----------9-------|
|-0---0-----0h2----|-----------------|-0---0------------|
|------------------|-0-------0---0---|------------0-----|
|------------------|-----------------|------------------|


5/4,   .   ,   .   .   6/4,   .   ,   .   ,   .  4/4,   .   ,  . 1'56"
|------------1----------|---0-----0-----0-----0---|-----0-----------||
|------5-----1-----3----|---3-----3-----3-----3---|------3----------||
|------5-----2-----3----|---2-----2-----2-----2---|-------2---------||
|------5-0---------3-0--|-------------------------|---3----3--------||
|----5------------------|-0-----0-----0-----0-----|-0---------------||
|--3-------1---1/3------|-------------------------|-----------------||


PART A2:
   ,     .   ,   .     ,   .   ,   .     ,   .   ,   .
||-------------------|-----------------|-----------------|
||-0h1p0-1-----1---0-|-----------------|-0---------0-----|
||---------2---------|-----0-----0-----|---2-0-2-------2-|
||---------------2---|---0-----0-----0-|-----------------|
||-0---------0-------|-----------------|-----------------|
||-------------------|-3-----2-----0---|-0-----------0---|


  ,   .   ,   .     ,     .   ,   .     ,   .   ,   .
|-----------------|-------------------|-----------------|
|-----------------|-0h1p0-1-----1---0-|-----------------|
|-----2-----2-----|---------2---------|-----0-----0-----|
|---2-----2-----2-|-------------------|---0-----0-----0-|
|-0-----0-----0---|-----------0-------|-----------------|
|-----------------|-------------------|-3-----2-----0---|


  ,   .   ,   .     ,   .   ,   .     ,   .   ,   .
|-----------------|-----------------|-----------------|
|-0---------0-----|-------0-----0-1-|-----1-----3-----|
|---2-0-2-------2-|-----2-----0-----|---2-----0-----0-|
|-----------------|---2-------------|-----------------|
|-----------------|-0---------------|-0-----2-----2---|
|-0-------0---0---|---------3-------|-----------------|


6/4,  .   ,  .  ,   .  4/4,   .   ,   .     ,   .   ,   .
|--0--------------------|-----------------|-----------------|
|-------3-1--3----1p0---|-----------------|-----0---1---3---|
|-----0---2-------------|-2-----0-2-2---0-|-2-----0---0---0-|
|---------------2--p0---|---------2-2-----|---2-------------|
|--3--------------------|-----------------|-0-------0---2---|
|-----------------------|-1-------0-------|-----3-----------|


  ,   .   ,   .  3/4,     .     .  2'17"
|-0---1---2---3---|-4-----5p0---7--5--||
|---------------0-|----0-----0--------||
|---0---2---2-----|-------------------||
|---------0-------|-------------------||
|-3---------------|-------------------||
|-----1-------3---|-0-----0-----0-----||


CODA:
4/4 ,   .   ,   .     ,   .   ,   .      ,   .   ,   .
||------------3-----|-------1----------|---------------0-|
||------7-----3-----|-5-----1-----3----|-----------3-----|
||------7-----4-----|-5-----2-----3----|-------2---------|
||------7-0---------|-5-0---------3-0--|---3-------------|
||----5-----------3-|-----------1------|-0---------------|
||--5-------3---3---|-----1---1--------|-----------------|


  ,   .   ,   .      ,   .   ,   .     ,   .   ,   .
|------------------|---------------0-|----------------|
|---3---------3----|-----------3-----|---3---------3--|
|-------2---2---0--|-------2---------|-------2---2----|
|---------3--------|---4-------------|---------4------|
|------------------|-0---------------|----------------|
|------------------|-----------------|----------------|


  ,   .       , . 2'30"
|--------------------||
|-------2p0-2--------||
|------2-------------||
|-----2--------------||
|-0------------------||
|--------------------||