Boys Like Girls tabs and chords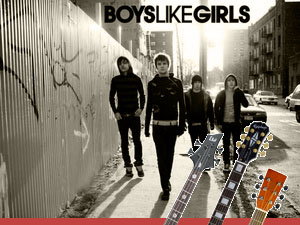 Boys Like Girls, classics and favourites, is a rock band from Massachusetts. Boys Like Girls guitar chords and tabs for 'Five minutes to midnight ', 'Be your everything' and many other classics. Also learn from videolessons like 'Learn to Play Thunder by Boys Like Girls on Guitar' and 'How to play The Great Escape'.
Boyslikegirls.com will give you all the latest releases and updates. Practice, practice, practice using these tabs and you might end up lik e Martin_Johnson_|Martin Johnson one day!
Boys Like Girls guitar tabs and chords
Submit Boys Like Girls guitar tabs here
Boys Like Girls bass tabs