The Band tabs and chords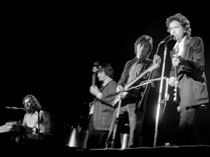 A old roots group simply called The band. This was Bob Dylans backing band for some time starting on his 1965 tour. Some of the The Band tabs below are also well known Bob Dylan songs.
The band is mostly known for their 1974 tour together with Bob Dylan. This was a two-month concert tour that featured Dylan, in his first real tour in eight years. The band kalled themself The Hawks prior to this. Learn their songs with the Band tabs below.
The Band guitar tabs and chords
Submit The Band guitar tabs here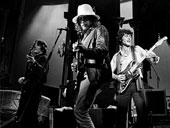 Including Bob Dylan there where three guitar players in Dylan and the band. Many of the band guitar tabs below are actually Bob Dylans work.
The Band bass tabs